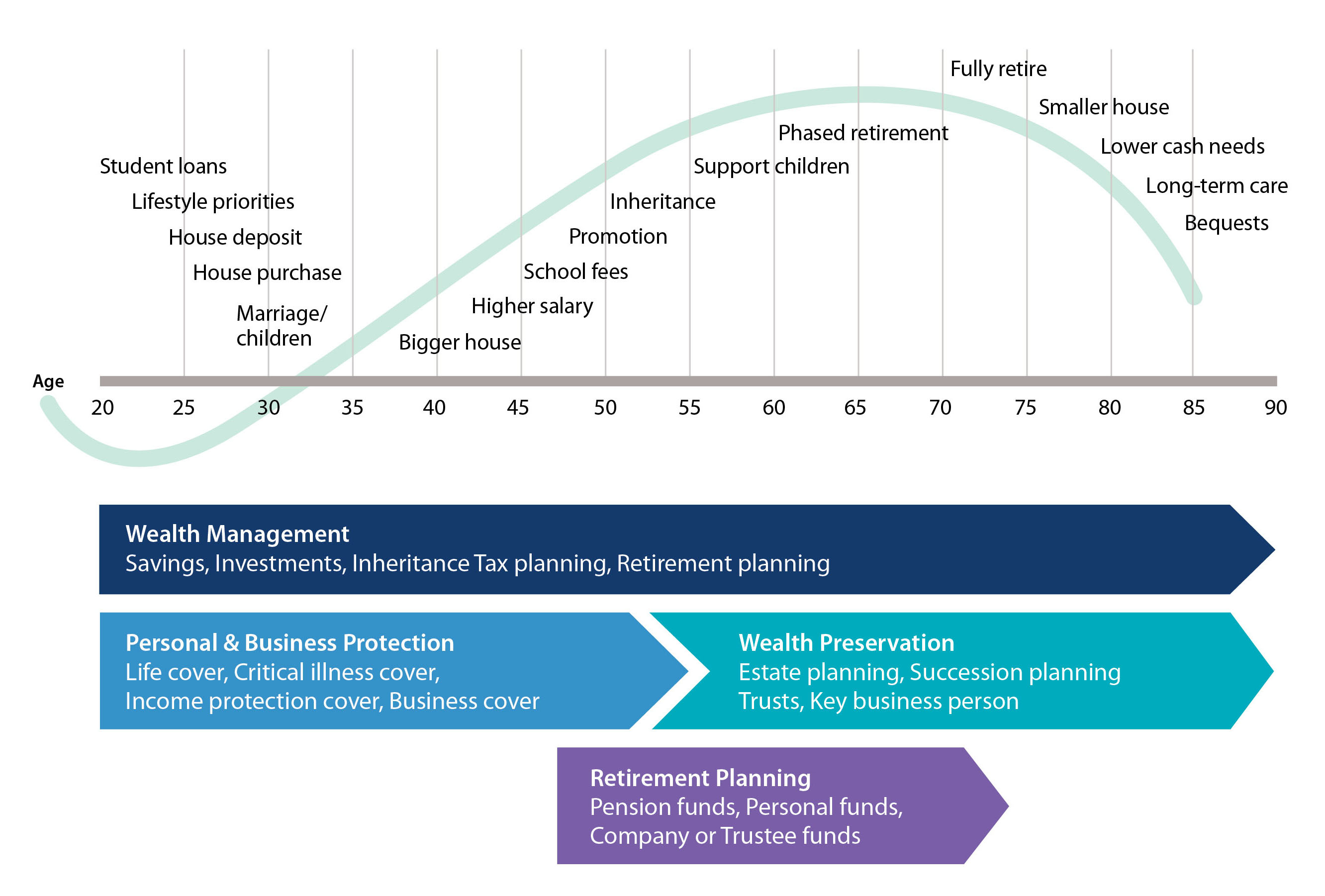 How we help people like you – areas of advice
Protecting wealth: Protecting you and your family's standard of living against the unexpected.
Creating wealth: Making the most of tax-efficient* investment opportunities so that money is available when you want to spend it.
Managing wealth: Ensuring you maximise your standard of living when you don't want to work so hard.
Retaining wealth: Retaining more of your hard-earned money legally and ethically.
Preserving wealth: Preserving the value of your estate for the benefit of your family.
*HM Revenue and Customs practice and the law relating to taxation are complex and subject to individual circumstances and changes which cannot be foreseen.