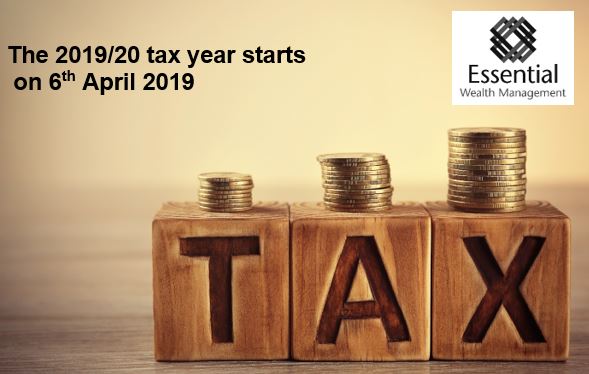 Some of the key tax allowances for the 2019/20 tax year, relating to personal financial planning, are:
The individual personal allowance rises to £12,500.

Higher rate tax threshold increases to £50,000.

Annual Capital gains tax allowance increases to £12,000.

The Individual Savings Account (ISA) contribution limit remains at £20,000.

For Junior ISA's the allowance is increasing to £4,368.

For investments into eligible UK companies: The Venture Capital Trust (VCT) investment allowance remains at £200,000 and £1 million for investment into Enterprise Investment Scheme's (EIS).

Pension lifetime allowance rises to £1,055,000.

State pension income increases by 2.6%.

Auto-enrolment pension contributions for employed individuals increase to 8% of qualifying earnings with 5% paid by employees and 3% paid by employers.

Mortgage interest relief for landlords reduces to 25%.

Dividend tax free allowance remains at £2,000.