We caught up with Catherine Bond of Blue Peak Consulting, one of our Associated Professionals, about the tax changes relating to rental property. Catherine explained:
"If you have a rental property, HMRC are further restricting the percentage of your finance costs that are deductible from the rental income. From 6 April 2019, any higher rate relief will be reduced to 25% of the cost and you will receive only basic rate tax deduction on the remaining 75%"
Catherine also explained more about the significant changes to capital gains tax relief for let properties that have been an individuals' main residence:
"HMRC are introducing further restrictions to private residence relief for any disposals on or after 6 April 2020. At present, the period relating to the final 18 months of ownership of a property which has been a taxpayer's main residence, is exempt from capital gains tax. This exemption will be cut to nine months from 6 April 2020 (there are exceptions for disabled individuals or those who have had to move into care).
The second change is to 'lettings relief', which currently exempts up to £40,000 of gains accruing in a let period has had been at some point used as the owners main residence. This relief will now be restricted to apply only to periods where the owner jointly occupies the property with the tenant, which is a fairly narrow situation.
Individuals should review their personal circumstances and property portfolio to ensure that they are comfortable with how these changes may impact them. Future capital gains tax liabilities should be reviewed during the 2019/20 tax year."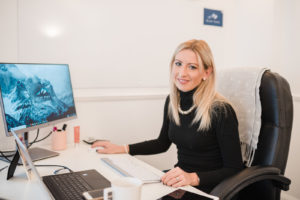 Catherine Bond, Director of Blue Peak Consultancy Ltd