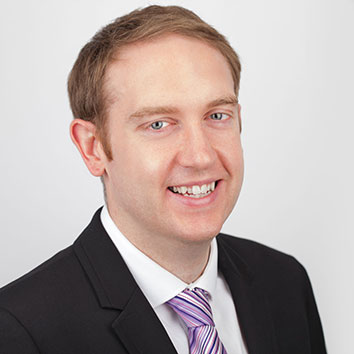 Marc Sullivan BA(Hons) FPFS
Chartered Financial Planner
Telephone: +44 (0)1488 669840
Email: marc.sullivan@essential-wealth.co.uk
LinkedIn Profile 
Marc joined Essential Wealth in 2015 and prior to this, in his early career, completed our Graduate Trainee Programme after achieving his Business degree. Marc has attained the Advanced Diploma in Financial Planning, achieving Chartered status, and is a Fellow of the Personal Finance Society, the highest qualification awarded by the Chartered Insurance Institute.
Marc provides full financial planning for private clients. He has over ten years' experience and in addition to a passion for financial planning, he has extensive knowledge and technical experience.
Click here to read some of our client testimonials about Marc
Marc advises a wide range of private clients of different ages. He became an accredited member of the Society of Later Life Advisers (SOLLA) in March 2019. SOLLA helps people and their families finding accredited financial planners who understand the financial needs of people in later life. Accredited members have passed a rigorous assessment and have demonstrated an that they can provide the required financial advice for individuals in their later years.
Marc's clients typically include:
• Individuals planning for their future;
• Attorneys and deputies managing financial affairs for others;
• Family estates
As an active member of the Personal Financial Society (PFS), Marc is on the committee for the Thames Valley region and holds the position of New Professionals Officer. This role includes organising activities and events that support and raise awareness of PFS services to members that are new to financial services.
Interests
Marc is a keen footballer, supporting Reading FC. Marc also likes to run and has completed a half marathon raising money for The Openwork Foundation.