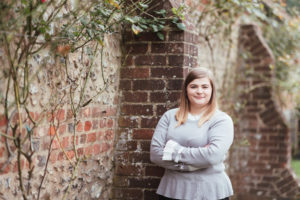 Natasha Blackmore BSc
Client Manager
Telephone: +44 (0)1488 669840
Email: natasha.blackmore@essential-wealth.co.uk
LinkedIn Profile 
Natasha joined the team in November 2018, after graduating with a Mathematics Degree from the University of Exeter, and started our Graduate Trainee Programme to pursue a career in financial planning.
Natasha has made a fantastic start, having progressed to being a Client Manager and passing four diploma level Chartered Insurance Institute (CII) examinations.
As a Client Manager, Natasha looks after some of our clients' financial administration. She is progressing quickly and aims to be Chartered within five years. Natasha is enthusiastic and cares very much about excellent service. She enjoys the variety with her role and is in her element when applying her mathematical mind to our analytical work. She has become a valuable member of the team and has an exciting career ahead of her.
Natasha celebrated her first anniversary with us in November 2019 and we asked her about why she applied for the role, and about her experiences, achievements and views from her first 12 months. You can read what she had to say under our news items 'Q&A with Natasha'.
Interests
When the weather permits, Natasha spends most of her weekends powering across the waters on the family RIB. If the weather is less forgiving, Natasha turns her attention to baking.